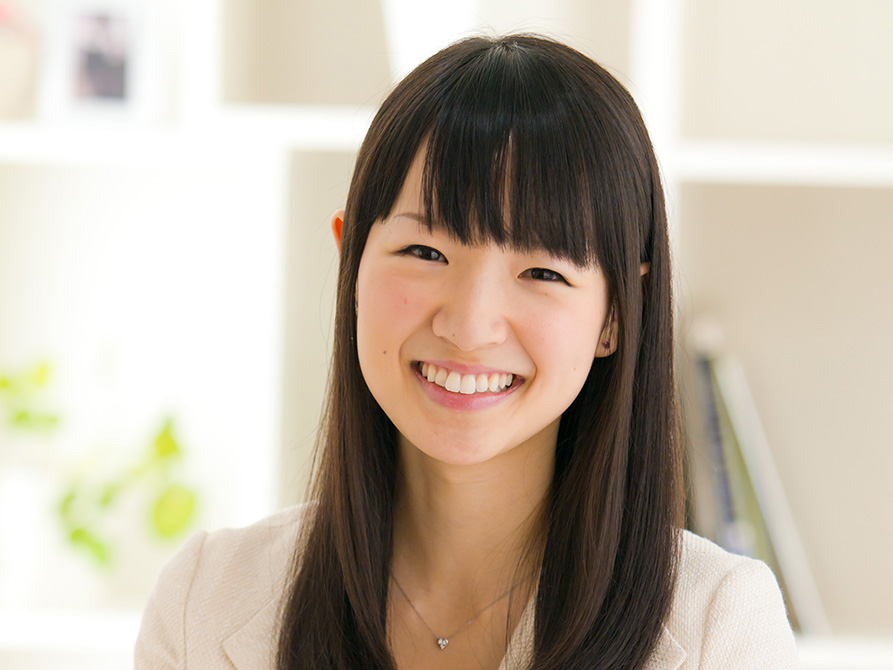 "I like unpacking more than packing,"
…admits the author of best-selling The Life-Changing Magic of Tidying Up, whose second book Spark Joy includes tips for packing a suitcase, as well as ordering your kitchen. Curious as to why? Well Marie's love of unpacking is linked to the pleasure she gets from ordering chaos and creating a beautiful environment. "As soon as I get home, I remove everything from my suitcase, put the laundry in the washing machine, and return everything else to its proper place. The key is to pretend you're an unpacking robot and move quickly and efficiently." Marie gives herself a 30-minute time slot, in order to ensure she doesn't get distracted, and her devotion to order is inspiring. In our exclusive interview Marie shares her secrets to packing lightly, her morning routine, and why de-cluttering is her definition of beauty.
People used to say "the more we possess, the more we can be happy," but I believe such an era is long gone. Now we are living in a world where we could purchase our wish list products whenever we want to. Social Media is constantly bombarding us with information, and at the end of the day, we have no time to sit back and look deep inside to ask "What truly makes me happy?"
We end up surrounding ourselves with all the unnecessary things we have bought. As a result, we are obsessed with piling up unnecessary things around us and trying to manage them all. Then, eventually, this makes us feel drained.
When it comes to traveling light, packing a suitcase for business or leisure trips follows the same basic principles as those for storage in the home. Clothes should be folded and packed upright. Fold suits and lay them flat on the top. Pack bras on top, and don't flatten them. Pack small things such as underwear in a travel pouch, and transfer lotions and toiletries in smaller bottles to reduce volume.
In terms of SHISEIDO products, I've used Suncare and Facial Cotton for many years. I started using a Shiseido sunscreen when I was in junior high and it's still my must-have product. I love its texture and effectiveness. The cotton doesn't become fluffy and it soaks enough face lotion.
Before I travel I always de-clutter my house. I do the dishes, laundry and tidy up the entrance to my home, so that when I come back it's lovely and relaxing.
The first thing I always do when I wake up in the morning is to open the windows. I like to circulate the air. I take a deep breath to prepare for the day ahead. Before I go to bed, I usually do some simple yoga and stretch my ankles.
I feel most beautiful when I'm engaged in a de-cluttering task that will improve the quality of my life. So, making a really nice storage rack for example!
It's much better to travel lightly. Once you can feel comfortable traveling with a minimal amount of stuff on you, then you can see what you truly need for yourself. It helps to clarify what it is that you actually need in your life.
Favorite place I've ever visited? My home is my favorite place in the world. There are only the things I have chosen and which I desire to be there. For me, there is no place better than my home.
If you want to streamline your skincare products and cosmetics, just think about what you actually need. Check the sell-by dates, how frequently you use each product and how much you love it. Ask yourself this for each item and see what you can bear to let go of.
De-cluttering is my definition of beauty. It helps you understand what you truly need and what makes you feel passionate.
The most beautiful thing in the world? The autumn leaves in Kyoto. Gathering and creating wonderful experiences and witnessing the beauty of nature and the world around us is what true beauty means.