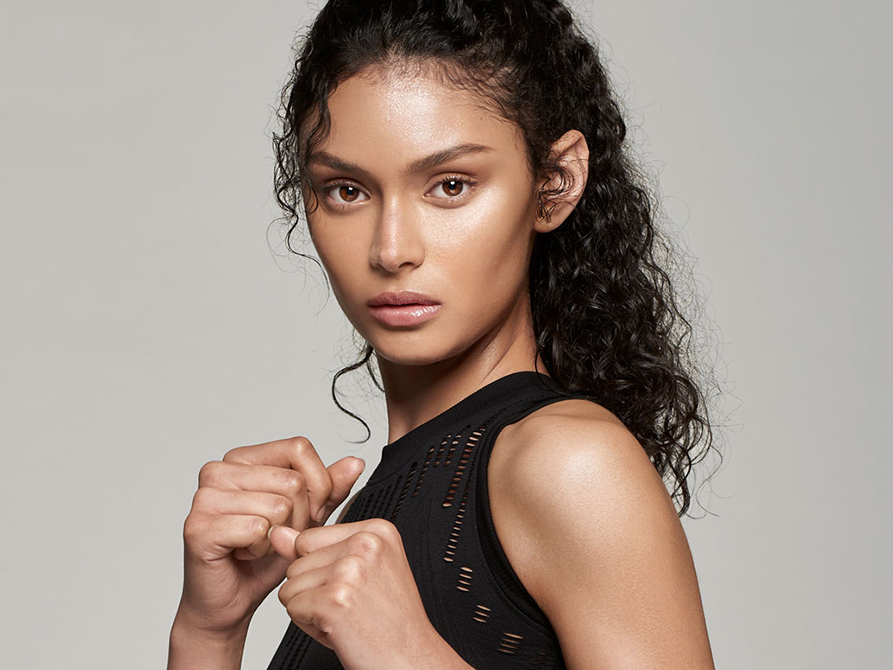 What are your go-to gym essentials? Sneakers? Sure. Headphones? Check. Lipstick? Apparently so. Scroll through the Instagram hashtag #gymselfie and you'll find over 2.2 million images of preened-to-perfection pre- and (supposed) post-workout poses. And it's not just the HIIT enthusiasts and yogis who are advocating wearing makeup at the gym. British Olympian Jessica Ennis-Hill is known to wear a full face of makeup when she competes, saying that if she feels she looks good, she is far more confident.
But what happens to our skin when we workout in makeup? "When we get hot, several things happen to our skin," says A-list facialist Teresa Tarmey. "First you sweat, then the pores start to enlarge and open." And what if you already have makeup on or have applied extra layers? "Then makeup clogs the pores—especially makeup that's highly pigmented like bronzer—and you increase the likelihood of your skin breaking out in spots and blackheads," explains Tarmey. "Your skin needs to breathe. During a workout, even more so."
Cosmetic dermatologist Dr. Stefanie Williams agrees: "It's important to keep the skin as unoccluded as possible (which means free from absorbing anything it shouldn't be) when you're exercising. While some foundations are worse than others, I generally recommend my patients workout wearing a very light moisturizer only."
But for those of us that are unwilling to forgo their complexion enhancers, what should we be using? Try an antioxidant-packed tinted moisturizer like SHISEIDO Synchro Skin Tinted Gel Cream SPF 30, which protects as its covers any blemishes and uneven skin tone. Avoid bronzer if you can, advises Tarmey: "The tiny particles of pigment will sit in the pores and potentially clog the skin."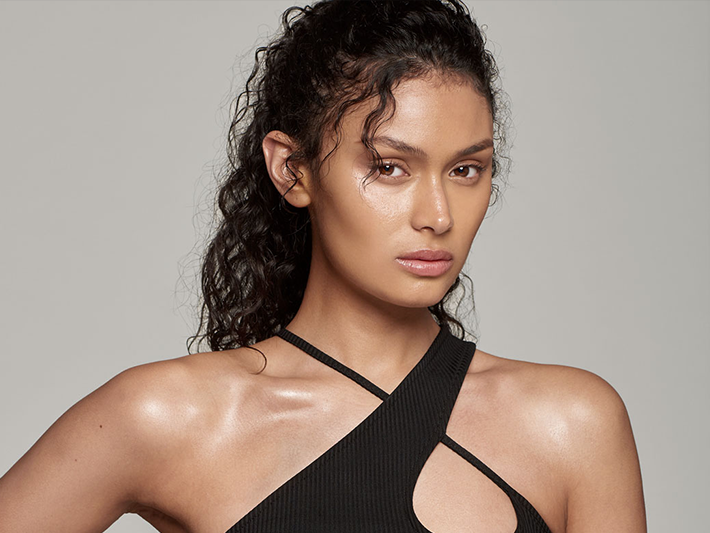 And for ongoing skin maintenance to offset those regular workouts, Tarmey advises, when possible, to cleanse the skin pre-workout (try SHISEIDO Benefiance Extra Creamy Cleansing Foam) and use a light serum for hydration, particularly one with protective antioxidants. Try SHISEIDO Future Solution LX Superior Radiance Serum to offset the aging free radicals. Ideally, cleanse post-workout too. "It's a good idea to cleanse after your workout so you remove any potentially pore-clogging sweat, plus it allows your skin an opportunity to calm down and for redness to dissipate," says Tarmey.