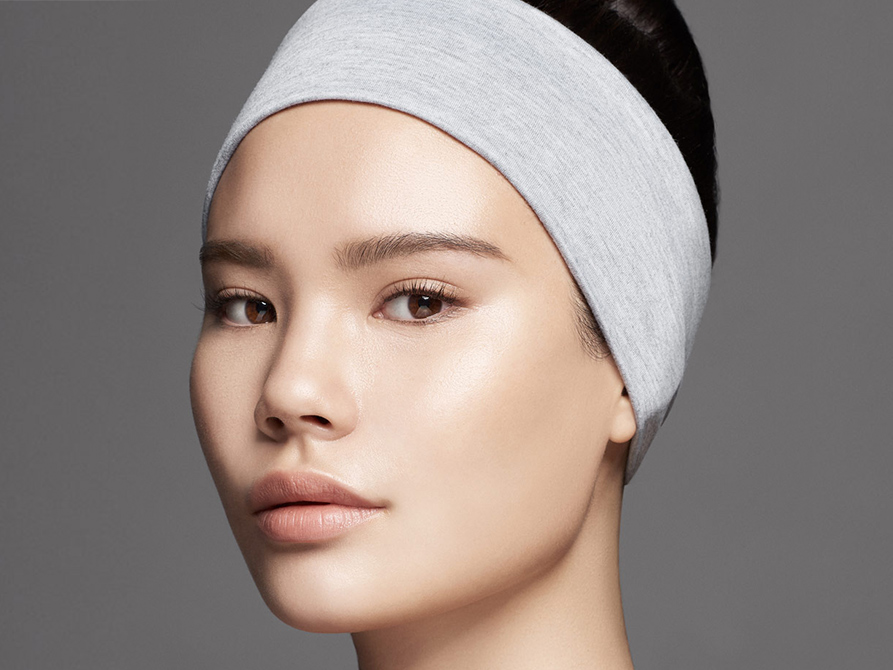 Facial oils have been the beauty gurus' go-to product for a couple of years now and no wonder ‒ nothing else gives that healthy, youthful glow and texture. This isn't simply a modern trend, however. Oils have been used throughout history to soothe, nourish and moisturize the skin. Legend has it that Cleopatra used to mix the milk of a young donkey with fresh honey and almond oil to keep her skin looking beautiful and dewy.
A beautiful legacy
Japanese geishas (those mysterious women who dedicated their entire lives to the art of beauty) were renowned for beauty regimes that comprised of herbal oils, particularly camellia oil. This is traditionally used as a makeup remover and cleanser, thanks to its ability to soften the skin, at the same time as dissolving any dirt and makeup residue. Today, it's used in many SHISEIDO products to nourish your skin and add an alluring fragrance.
But if you're new to the game, or simply want to learn more about facial oils, what's the best way to incorporate one into your own skincare routine? And how do you layer it with other products so your skin looks gorgeous not greasy? Our beauty expert has all the answers...
Decisions, decisions
In a saturated market, how do you choose the best facial oil for your own skin type and lifestyle? Thalia Phamova, SHISEIDO UK National Makeup Artist, suggests first and foremost going by skin type. Oils can have a strong effect on the skin, so it makes sense to choose one that suits your complexion. "If you have dry skin, Argan oil is ideal," she advises. "Or try Jojoba or Evening Primrose oil if you want it to absorb quickly. These oils also work well if your skin feels dry and itchy from time-to-time, and you want an easy solution.'
What about if you have oily skin?
Surprisingly, facial oils actually work well on oily complexions as they provide hydration without stripping the skin. They also rebalance sebum production, which means they keep your natural oiliness in line. "Rosemary and Sage oils help to reduce the oiliness of your skin," says Phamova. "For acne-prone skin, I'd recommend Tea Tree oil, as it has antiseptic qualities," she adds.
Can you combine oils?
Absolutely. Generations of women all over the world have long been mixing herbal and essential oils together to create luxurious and effective beauty treatments. For a truly indulgent and nourishing facial oil, try SHISEIDO Future Solution LX Replenishing Treatment Oil, which is a unique mix of six ultra-rich, luxurious oils. Nourishing Evening Primrose Oil, Jojoba Oil and Macadamia Nut Oil are blended with moisturizing Argan Oil, Safflower Oil and Japanese Yuzu Oil for a skin-soothing treatment with a beautifully delicate fragrance. "I rely on this facial treatment oil to really hydrate not only my skin but also nails, cuticles and my hair," admits Phamova. "It smells delicious too!"
The age-defending benefits of using the right oils lie in their ability to soothe and strengthen the skin. SHISEIDO Future Solution LX Replenishing Treatment Oil, for example, also protects against environmental aggressors, thanks to the exclusive Skingenecell 1P ingredient.
When should you apply facial oil?
"An oil tends to stay on the surface of the skin and doesn't penetrate as deeply as serum or moisturizer, so it makes sense to either apply it last or to mix it with other products," says Phamova. The jury is out about whether the best order is Softener-Serum-Oil-Moisturizer or Softener-Serum-Moisturizer-Oil (Phamova prefers the former, our Beauty Editor likes the latter) so just play around and see what works best for you.
Mixing a few drops of oil into your night cream works well, as it boosts the skin-soothing benefits of the cream. "I love adding oil to my moisturizer as it leaves a nice velvety feel on the skin," agrees Phamova. You can even combine a few drops of SHISEIDO Future Solution LX Replenishing Treatment Oil to your body lotion for an all-over silky skin feeling.
Can I use facial oil to nail the glossy makeup trend?
Yes, but be careful – and always apply before makeup, as part of your skincare routine. "Applying oil on top of makeup may not work purely because of the functionality ‒ the oil can move the makeup below it and make it look messy," warns Phamova. The same will happen if you try to apply makeup directly onto a face that's just been "oiled". So either apply your oil at night, or wait at least a good 10 minutes after applying it before you apply makeup, depending on how absorbent your facial oil is.
Next, mix a drop of your favorite treatment oil into your foundation and blend into your skin for an even, flawless and dewy effect. SHISEIDO Future Solution LX Replenishing Treatment Oil is perfect for this, as it has a silky texture that's easy to work with. Still craving a more extreme version of that glossy look? Remember, if your skin is nourished from regularly using a treatment oil, it's easier to get a glossy complexion, rather than applying the oil to the outer layer of your makeup. Think skincare first, then makeup. "To up the ante, try a creamy highlighter for extra glow, rather than oil," suggests Thalia. "Glossy lids and lips are also easy ways to get a sophisticated, on-trend look."