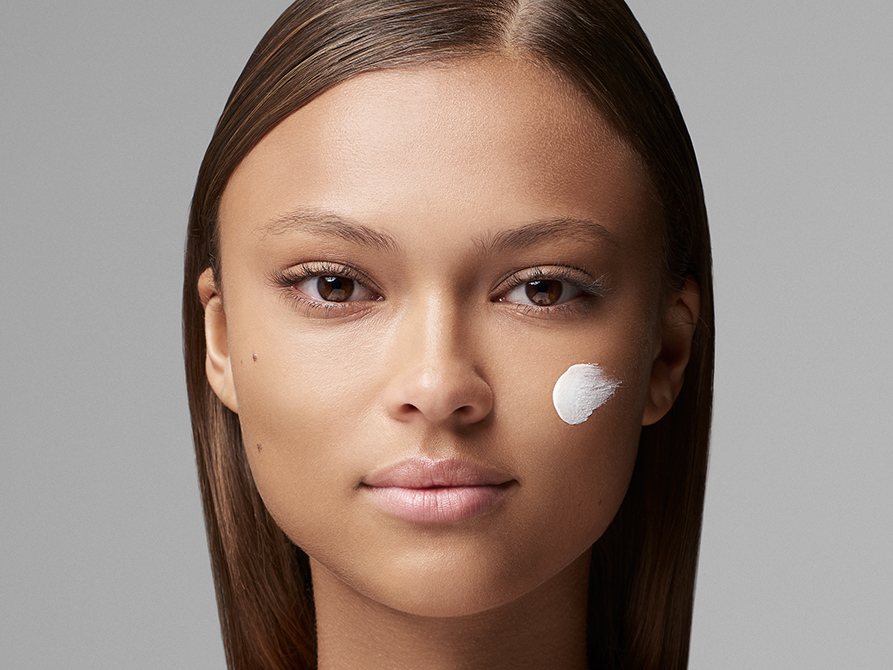 Combat thirsty skin with a simply beautiful approach by WASO
We all know how important it is to keep our skin hydrated. Well-hydrated skin is plumper, healthier, and more resilient. When your skin is thirsty, it can start to look dull and dry, and it becomes more sensitive to irritants and germs that may be able to slip through the lipid barriers, causing skin infections and blemishes. In time, dehydrated skin can start to exaggerate the look of fine lines and wrinkles.
In addition to drinking enough water, eating plenty of fresh fruit and veg, and starting our mornings with hot water and lemon (a trick picked up from the models backstage at Fashion Week), there's a host of hero products out there that claim to boost your skin's hydration. But what's the best product for your individual skincare needs and your lifestyle? How about if you have oily skin that still needs moisture? Or sensitive skin that reacts strongly to pollution and sunlight? And what about if you're pushed for time in the mornings and can only use one product?
Luckily, SHISEIDO's ground-breaking new WASO skincare line has been specifically formulated to take a holistic approach to millennial skin concerns. Inspired by the Japanese tradition of washoku, it's gentle yet effective, and designed to fundamentally improve the condition of your skin. Combine your favorites from the collection or pick just one product that will take care of your skin's unique needs ‒ SHISEIDO understands that true beauty is the freedom to just be yourself. Appealing to all five senses, the botanical ingredients have been painstakingly chosen for their skin-smoothing, radiance-boosting and hydrating properties. There are also no mineral oils, so your skin (and your conscience) can breathe easy. Because less isn't more ‒ it's everything.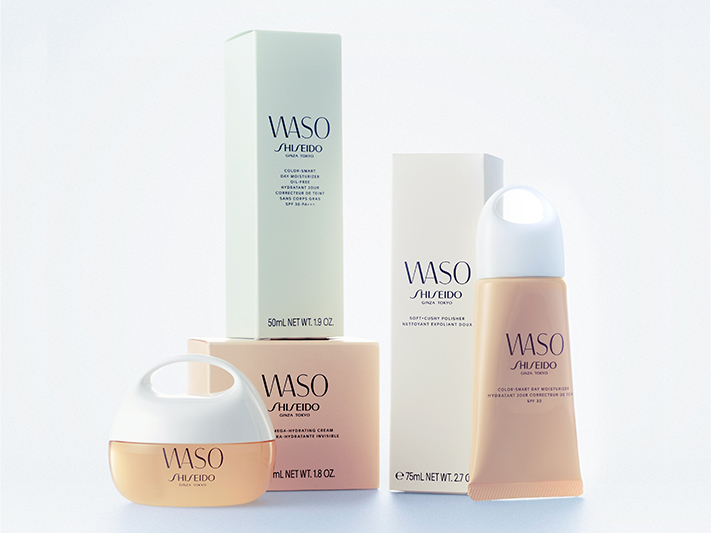 WASO Clear Mega-Hydrating Cream
A luscious clear cream that naturally plumps, softens and hydrates skin from the get-go. This innovative, new generation moisturizer contains whole carrot cells (high in water and nutrients) to provide serious nourishment for dewy, healthy-looking skin. Use under or over makeup to shrink visible pores, balance dryness and protect against blemishes.
Great for: All skin types, including sensitive, that need a natural dose of moisture. The ideal daily moisturizer for glowing, soothed and fresh-faced skin.
WASO Fresh Jelly Lotion
An instant shot of dewy hydration, this bouncy, moisture-infused gel turns to lotion on the skin, restoring and refreshing your complexion. It's made with kikurage or white jelly mushrooms, an ancient beauty ingredient in Japan. They work like a sponge, holding onto essential moisture and releasing it into the deeper levels of the skin for a perfectly plumped-up effect.
Great for: Skin that needs instant hydration. Plumps up your complexion, whatever your skin type. Best for dry, normal, sensitive or combination skins.
WASO Quick Matte Moisturizer Oil-Free
A non-sticky, hydrating moisturizer containing antioxidant loquat leaves to balance sebum production, improve shine, shrink visible pores, prevent blemishes and leave your skin beautifully balanced. Since ancient times, the loquat leaf (biwa no ha) has been used in Japan to promote healthy skin. Banish any shine and show off your naturally smooth, dewy and beautifully matte skin.
Great for: Oily or combination skin that needs balancing. Anyone looking for a moisturizer for oily/combination skin who prefers a more matte finish.
WASO Color-Smart Day Moisturizer SPF30
This remarkable multi-tasking day cream actually changes color on the skin ‒ a sign that moisture has been delivered. It naturally adapts to your individual skin tone, giving a sheer wash of color that imbues skin with a healthy-looking glow. Wear alone or as a foundation kick-starter under your usual makeup ‒ however you're feeling it.
Whichever way you work it, this wonder product brightens your complexion at the same time as future-proofing the skin against pollutants and UV rays. Whole cells of carrot root and peony root extract nourish the skin, increasing hydration levels for a plump, dewy effect and leaving your skin ultra soft and healthy-looking. Choose from the classic day moisturizer for a rich, creamy finish, or the oil-free version for a matte effect.
Great for: All complexions and skin types that want to even out their skin tone and give a healthy hint of color without needing heavy makeup. Perfect for when you're short of time and need a smoothing, hydrating moisturizer and tinted base in one product.