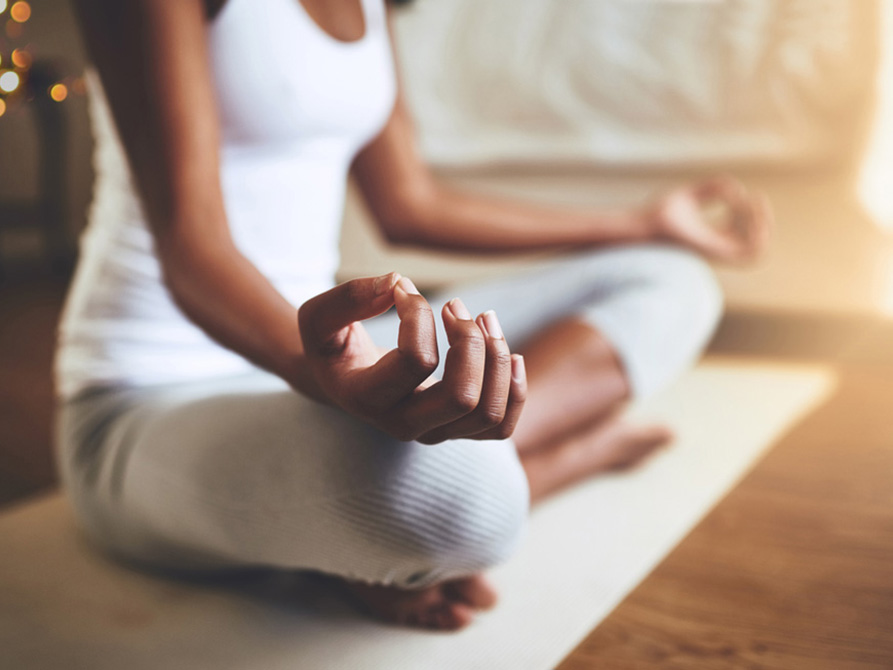 Feeling stressed? You're not alone. A study by the American Academy of Dermatology has linked emotional factors such as stress, depression and anxiety with an increase in skin woes.* And according to The American Institute of Stress, 77% of Americans regularly experience these physical symptoms caused by stress**.
So what exactly is stress? "Stress is a combination of physiological reactions that respond to certain stimuli, whether external or internal," explains dermatologist Dr. Stefanie Williams. For our primal ancestors, a short, sharp burst of stress hormone release triggered the impetus to escape danger—the famous "fight or flight" reaction.
However, problems start occurring when we're exposed to a constant level of stress. "This has worse long-term consequences than occasional, stronger but shorter, bursts," says Dr. Williams. It's this chronic stress that elevates our major stress hormone, cortisol, which ages our skin prematurely and can even shorten our life. So what is the solution? Invest in intelligent skincare that soothes stressed-out skin, pop a probiotic, always use an SPF, and tweak your diet. Here's how…
Add a Probiotic
Our gut microbiome is now known to have enormous influence on the health of our whole body and, in times of stress, adding a good-quality probiotic to your diet can prevent the effects on your skin. Try Symprove Live & Activated Bacteria 12-week programme (www.symprove.com).
SPF is Non-Negotiable
To minimize the additional burden that oxidative stress places on skin in pressured times, use a high-quality, daily, full-spectrum UV protection.
Eat The Right Fats
Consuming fats is now not only known to be good for us, but it's actually necessary for an anti-inflammatory diet. The key is eating the right ones. Omega-3 is the real hero for quenching flare-ups. Not only great for the heart and nervous systems, these highly researched "good fats"—found in nuts, dark-green vegetables, wholegrains and fish such as salmon, trout and sardines—can actually reduce inflammatory flare-ups as well. ***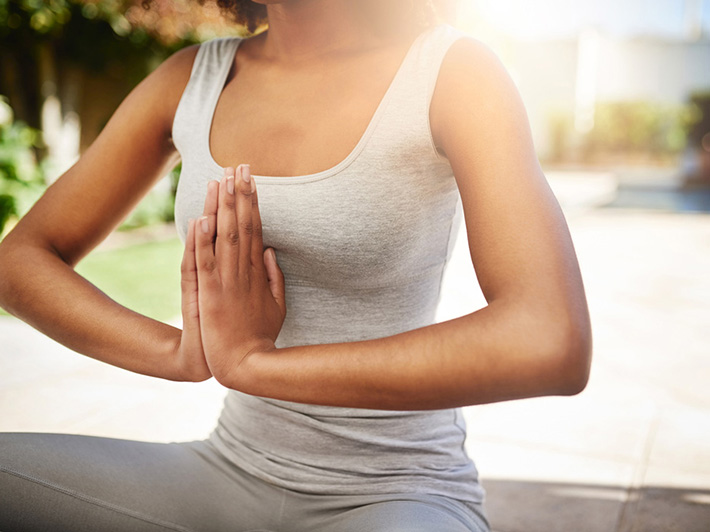 Overhaul Your Commute
Our daily commute contributes to stress in surprising ways. If you get the underground, metro or subway to work every day? The air quality on the underground can be particularly toxic. It's estimated that 120 million people use rail subways every day [1]—that's a lot of people breathing in a lot of poor-quality air. If you can, swap your underground commute for one topside. Studies have shown that air close to heavy traffic can be laden with breathable particles and nitrogen dioxide so, when possible, plot your route so that it takes you through green parks with fresher, cleaner air. When that's not possible, you should wear a surgical mask or pollution mask to prevent the particles from entering your airways. As for your skin, antioxidants and a thorough evening cleanse are your best allies in the fight against pollution.
Shake Up Your Lifestyle
Exercise can be the last thing you want to think of when you get home from a long and stressful day but, according to the experts, that's precisely what you need in order to properly relax and recover mentally.
Just 12 sessions of Hatha yoga, for example, have been shown to "significantly reduce stress, anxiety and depression in women." [2] In fact, those same studies have shown that yoga directly impacts and calms the nervous system. Similarly, most kinds of exercise—including walking, running and swimming—can de-stress. If you can take your exercise outside, even better. Experts have found that being outdoors helps to reduce stress and mental fatigue, and improves mood and self-esteem. [3]
Up Your Skin's Defenses
Aid the skin's ability to calm inflammation caused by the day's stresses and environmental aggressors with SHISEIDO Ultimune Power Infusing Concentrate. Powered by antioxidant Reishi Mushroom and Iris Root Extract strengthen skin and protect it against pollution, the ImuGeneration Technology™, can help maintain skin's optimal condition, even under stress.
SHISEIDO WASO Beauty Sleeping Mask is your go-to for care while you are sleeping. Yuzu Seed Extract encourages the skin to create more hydrating hyaluronic acid, while Botanical Plankton Extract wards off the appearance of fatigue.
For daytime, SHISEIDO Essential Energy is inspired by neuroscience, the study of the nervous system. It uses ReNeura technology™ to stimulate the skin's sense receptors. What this means is it empowers the skin to defend itself. Pat it into cleansed skin after applying your serum.