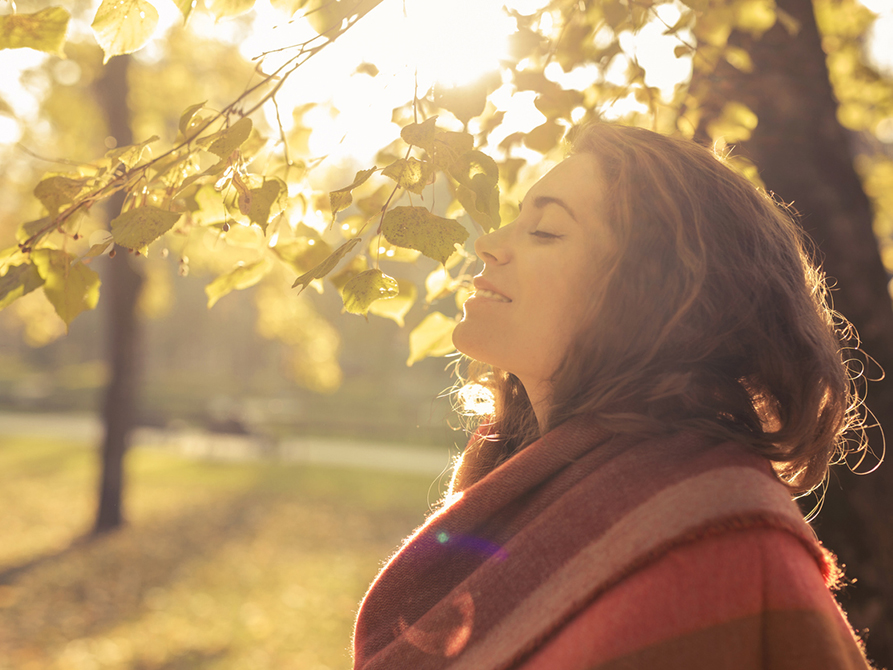 Every heard of ikigai? Thought not. Pronounced "ee-ki-guy", it's something you might want to familiarize yourself with. Like the French "raison d'être", the Japanese word ikigai roughly translates as "purpose in life", and it's said to be one of Japan's long-kept secrets to health and happiness. "It's about what you live for in life, whatever that may be," explains Professor Gordon Mathews, ikigai specialist and author of What Makes Life Worth Living?
How Japanese and Americans Make Sense of their Worlds. With a stream of books on the subject about to be released, interest in ikigai is hitting an all-time high – putting hygge and lagom firmly in the corner. And with Japanese people living so much longer than Americans (on the island of Okinawa off the coast of Japan, there are 24.55 people over the age of 100 for every 100,000 inhabitants – significantly higher than the global average) perhaps they're really onto something. So how do we go about finding our own ikigai? We wanted to find out…
Everybody's different
"When a friend mentioned ikigai, I knew straight away mine was children and family,"
says Bernice Ferrier, 46, from Brighton, UK. "For me, they brought everything together in life. When I started a family of my own, I suddenly felt a sense of meaning, like things just 'clicked' into place. For the first time in my life, I felt as if I had a real purpose."
For Jacqui Gleave, 32 (Birmingham, UK), she defines hers as more of a hobby. "I've always loved writing. It's something I do every day in some capacity, whether it's summarizing my day in my nightly diary, or writing letters to friends. It clears my head and, over the years, I've noticed when I don't do it, I feel 'cloudy' and lack focus. It's like I'm unfulfilled without it as an outlet. I'd say that's definitely my ikigai."
Find your purpose
It seems both women could be onto something. Did you know there's no word that means retire in Japanese? According to Héctor García and Francesc Miralles, the authors of upcoming book, Ikigai: The Japanese Secret to a Long and Happy Life (published by Penguin Books on 7 September), it's important to stay active, even when we're older or don't need to work. "Those who give up the things they love doing, and do well, lose their purpose in life," they conclude in their book.
It seems to ring true. In a recent TED talk on longevity, New York Times best-selling author Dan Buettner spoke of ikigai and of a 102-year-old karate master who loved his discipline so much, he refused to stop. He also referenced a 100-year-old fisherman who still fished regularly for his relatives.
Still, the concept remains fairly subjective and elusive. Some experts, like Mathews, say ikigai is possible in different ways, with others insisting true ikigai and fulfillment is only achieved when passions, vocation, skills and loves all align at once. In fact, one of the most popular ways to explain the concept is a Venn diagram, with its overlapping qualities made up of: what you love; what you're good at; what the world needs; and what you can be paid for. But if defining ikigai is problematic, then finding it is even harder...
It's up to you
However determined you are to find your ikigai, there are ways not to find it, say the experts. "Don't take the job based on how much money it makes you – do it because you feel 'called' to do it," says Professor Mathews, who says it's up to us to follow our passions, whether that's taking up the cello, or giving stand-up comedy a shot (even if it's just once to see how it feels). "Be true to yourself when it comes to the path you take – don't do anything half-assed! – and similarly, don't choose a spouse on the basis of sexual attraction alone." His recommendation? "Make informed choices with your eyes open as much as you possibly can – and be wary of whose opinions you listen to."
It pays to take risks
Luck plays a large part in finding your ikigai, but it pays to be brave, too. "You need personal judgment when it comes to realising your ikigai," explains Professor Mathews. "It's like Socrates said – know yourself and your own values. But if the situation calls for it, takes risks too. If you're unhappy in your job or feeling unfulfilled, then be open to the possibility of change. Be brave."
Go slow and have faith
According to Héctor García and Francesc Miralles, getting out of the fast lane means you're more likely to find your ikigai. "Take it slow. Being in a hurry is inversely proportional to quality of life and ikigai," they recommend. And above all, don't panic. Your chances of finding your ikigai are high. "Ikigai isn't something only very few people find – most people find their ikigai at some stage in their lives," says Professor Mathews. "But you can't hurry it. It's harder for somebody in their twenties to find it because they don't have their own family – parents and siblings aside – and might not have experienced much of a career yet. For most of us, ikigai is a matter of eventually finding something we ultimately live for." Which, however you dress it up, sounds like something we should all be searching for, doesn't it?
Suggested Facebook post:
Fancy discovering your 'Ikigai'? Here's what it means… and how to find it
Forgot 'hygge' or 'lagom' - 'iIkigai' is what we should all be searching for...