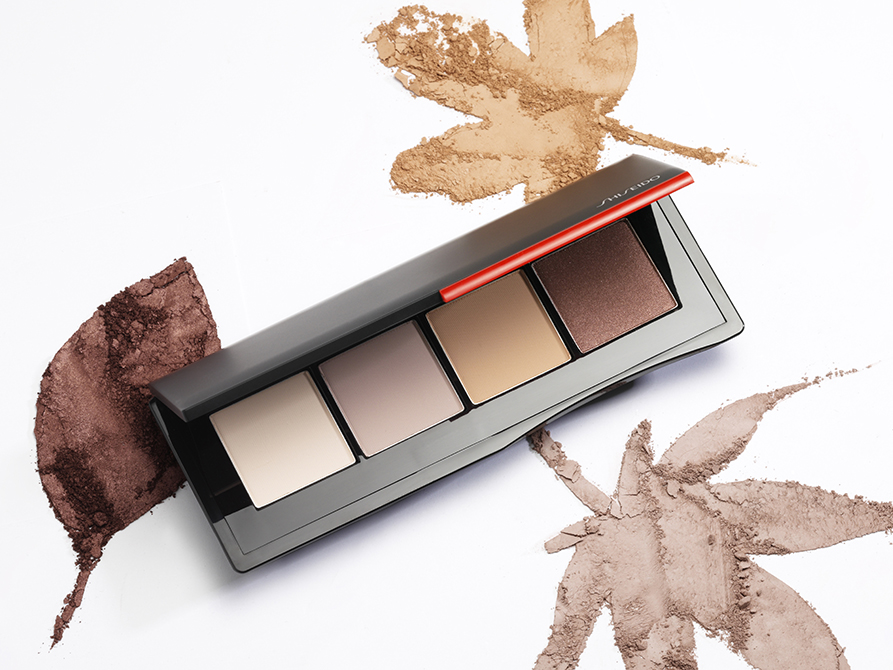 Warming comfort foods, gently crackling fires, mugs of hot chocolate… These are the things that we love in winter, but we also love them every other month of the year too. It's undeniable that spring and summer are the perfect seasons to dabble with bright and uplifting colors, but it's a little-known fact that the burnt oranges, browns and taupes that we traditionally associate with fall and winter, also look awesome when paired with bronzed skin and in the glow of the summer sun. These Fall-inspired shades are year-round favorites. SHISEIDO UK National Lead Makeup Artist, Valentina Fratantonio, explains how to wear them.
Rich Golds
According to Fratantonio, gold is a color that works brilliantly on most people. "On darker skin tones, gold looks fantastic, but it also suits brunettes and redheads too, which makes it really adaptable. It looks great worn with purple as a complementary color. The effect is a really soft, 'smokey' look that doesn't feel too heavy or 'done' like black or grey smokey eyes can," she says. "The best way to mix the two colors is wearing gold all over the lids, then blending in a thin layer of purple around the socket crease to give more dimension. The gold adds a fun shimmer that looks great both night and day."
Another plus point? It's a secret wrinkle-fighter, too. "Gold on the eyes can work really well on older women as it's incredibly uplifting and brightening—it distracts from any lines or tiredness and helps us look much more awake in an instant." Fancy giving it a go? SHISEIDO Aura Dew in 02 Solar gives a gloriously reflective wash of gold to lids, while SHISEIDO Kajal InkArtist in 05 Plum Blossom is its perfect purple partner.
Deep Purples
Fans of richly pigmented plums, listen up. SHISEIDO Kajal InkArtist in 05 Plum Blossom is the ultimately pigmented purple. "Purple is perfect for cool skin tones as it's a cool tone itself," explains Fratantonio. "This product has a really matte finish, which means it's a great way of trialing the shade without going overboard. A lot of purples can be very intense. Instead, you can slowly layer up the color for more of a bold effect."
Not feeling too brave? Here's what to do. "If you're unsure about using it as a shadow, I'd recommend taking a defining brush (such as SHISEIDO YANE HAKE Precision Eye Brush) and using the kajal as a liner instead," advises Fratantonio. "If you're ready to go straight for a shadow, then apply it on the eyelid and blend the color by using the sponge that comes with it or your fingers, and blend around the eyes to even it out."
Fallen Browns
Witnessing the trees transition from vibrant greens to rusty reds and autumnal browns is a favorite pastime over the fall and winter months and one that serves as inspiration right through spring and into summer. SHISEIDO Essentialist Eye Palette in Namiki Street Nature is the ultimate everyday palette and one that transitions well with the change in seasons. The rich warm shades of brown and gold accent all eye colors and lend a glow of warmth to skin. Use the paler shades as a wash over lids and buff the darker tones into skin close to the lash line to add depth.