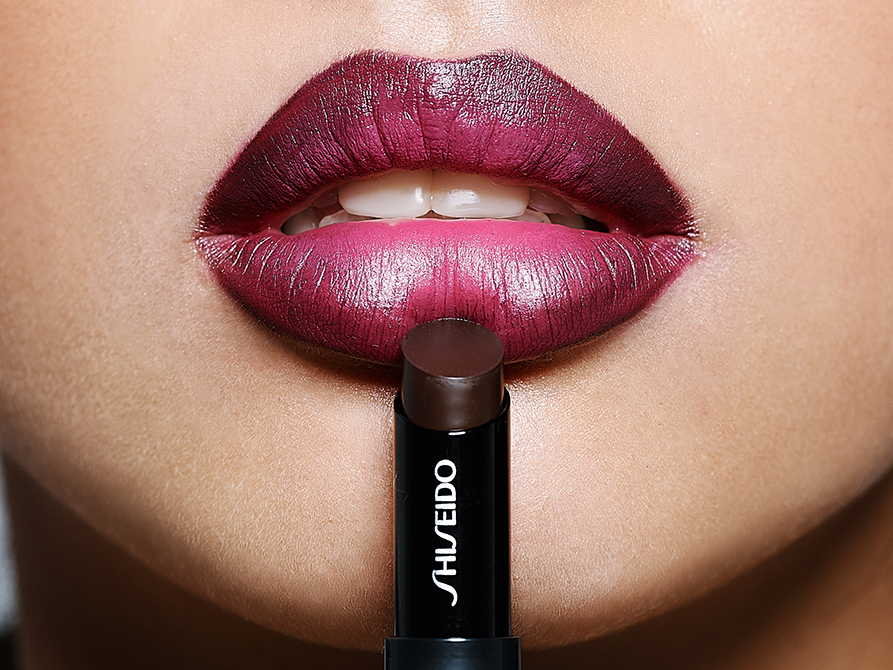 Changing up your lipstick is a sure-fire way to ease yourself out of a makeup rut and fall in love with color again. If you find yourself always reaching for your trusty red, read on. We'll show you four easy-to-achieve looks that require zero skill but deliver maximum impact.
Look 1: Go Ombré




Boldness barometer:

1—this look's a modern classic that's easy to wear


Where to wear it:

date night
If you love a boldly painted pout, you are sure to love this lipstick update. Use the crisp edge of SHISEIDO VisionAiry Gel Lipstick in 224 Noble Plum (a richly pigmented eggplant shade) to line the perimeter of your mouth. Use this as an opportunity to correct any asymmetry and make your lips look fuller if you so wish.
Once your lips are lined, bring the color inwards towards the center of your mouth. Concentrate the color towards the edges and allow it to fade out in its intensity as you approach the center—the inner part of your bottom lip should almost be bare of color. SHISEIDO VisionAiry Gel Lipstick has a very creamy, blendable formula, so use a clean finger tip to pat the color into place and ease the transition.
To enhance the distinction between the color around the edges and the color in the center, you can pat a small amount of concealer into the palest area of your lips.
Look 2: LacquerInk Lipshine




Boldness barometer:

4—in a sea of matte lips, you're sure to stand out


Where to wear it:

office cocktail party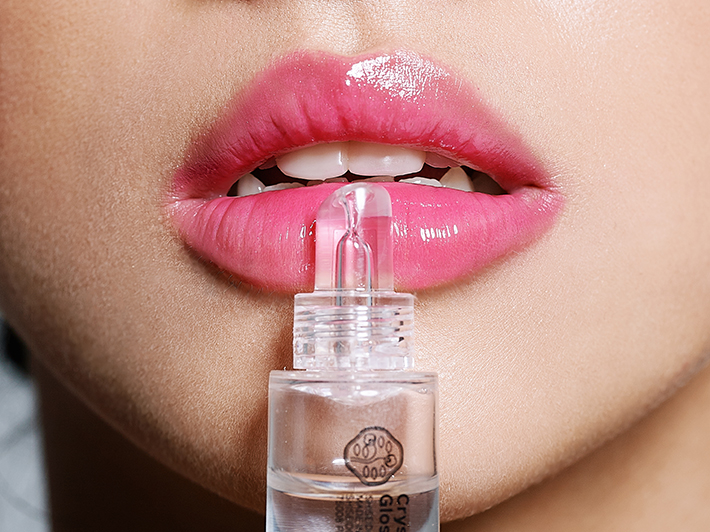 Plump and juicy watermelon lips? Yes please! This jello-like lip look is perfect for the summer when teamed with bronzed skin, but it is also a fabulous look for winter to add a touch of juicy hydration to pared-back makeup.
Prep your lips with SHISEIDO Benefiance Full Correction Lip Treatment then apply a layer of SHISEIDO LacquerInk Lipshine in 302 Plexi Pink (a punchy shade of strawberry). The curved applicator fits snuggly against the shape of your lips while the unique blend of oils within the formula ensures lips remain comfortably hydrated all day. Apply a further layer of color if you want a more intense finish. Now, coat your lips in SHISEIDO Crystal GelGloss for a slick, wet-look finale.
Look 3: Go Frosted




Boldness barometer:

7—party on top, all business on the bottom


Where to wear it:

dancing with girlfriends
Sometimes, it's the simplest of looks that have the greatest impact, and this frosted liquid lip is a prime example of that. To recreate this ethereal finish, you must begin with smooth and hydrated lips. Exfoliate and remove any dead skin with SHISEIDO WASO Soft+Cushy Polisher, then add moisture with a layer of SHISEIDO Benefiance Full Correction Lip Treatment.
When your lips are feeling sufficiently plump and smooth, pat SHISEIDO Aura Dew in Lunar (a frosted silver) over your Cupid's bow and the edges of your upper lip. You can use a finger to do this. Blend the highlighter down onto the upper lip and soften the edges so it appears as though the color is fading into nothing.
Apply SHISEIDO Crystal GelGloss (which gives a juicy, glass-like effect) over your lips and reapply SHISEIDO Aura Dew to intensify the finish.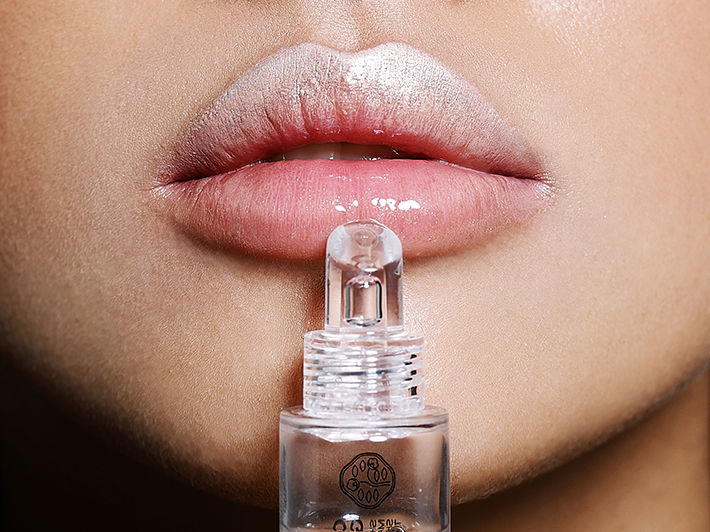 Look 4: Go Two-Tone




Boldness rating:

10—this look is not for the shrinking wallflower. Wear it loud and proud.


Where to wear it:

Music festival or art gallery opening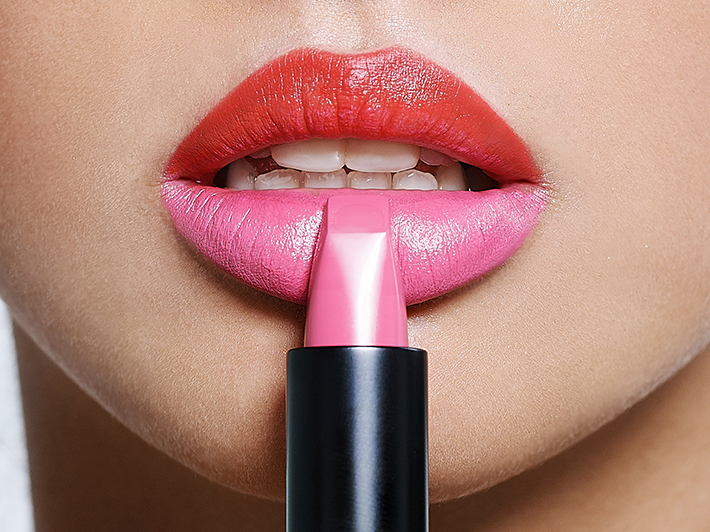 What's better than one bold lipstick? Two bold lipsticks! Select your two favorite shades and apply one to your upper lip and the other to your bottom lip—it's as easy as that. Choose shades that compliment one another but make sure there is still a good contrast between the two. Our makeup artist used SHISEIDO ModernMatte Powder Lipstick in 509 Flame and 511 Unfiltered; a tomato red and a sugary pink. SHISEIDO ModernMatte Powder Lipstick has an innovative long-wear formula that transforms into a powder finish once on the lips, so you can be confident that once they're applied, they're going nowhere.
For this look to have maximum impact, you should ensure your edges are very neat. Apply the colors to your lips straight from the bullet, then neaten up your edges with SHISEIDO Perfecting Stick Concealer and SHISEIDO YANE HAKE Precision Eye Brush, which has flat edges and allows you to be really precise with your application.