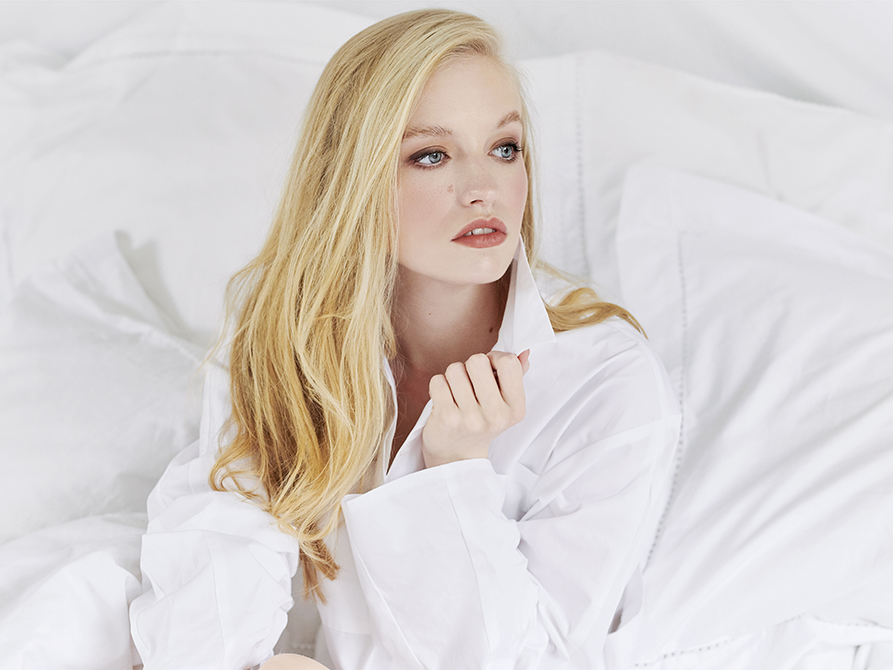 No matter how diligently we take care of our skin, fine lines can happen to all of us. While we have become far more tolerant of lines and wrinkles (after all, they are evidence of many happy life memories) there are some fine lines we could just do without: those forehead lines that can make us appear cross, and the exaggerated nasal lines that can make us look perpetually unhappy.
So why do we get lines? Wrinkles are unfortunately a natural part of aging no matter your skin type (the myth that oiler skin gets fewer lines because it is more hydrated is just that, a myth) and tend to be a result of repeated facial movements, thinning skin and when the body loses its ability to replace the collagen and elastin proteins that keep skin vibrant, supple and elastic. This is why fines lines start appearing around the eyes and mouth. While there is no one miracle solution, paying close attention to the ingredients in your skincare is key, and once armed with that knowledge, you can stock up on the products that have the potential to soften unwanted fine lines and wrinkles.
Take a Daily Skin Vitamin
As a powerful antioxidant, Vitamin C increases collagen synthesis, as well as preventing skin damage due to harmful free radicals. Enjoy a diet rich in Vitamin C by including foods such as kale and broccoli, and plenty of fruit, especially citrus and berries.
When it comes to your skincare, get your daily quota with SHISEIDO White Lucent Overnight Cream & Mask, which contains Ascorbic Acid (aka Vitamin C) to help brighten skin and even out skin tone.
Commit to SPF
The ultraviolet light in sunlight is one of the biggest agers to the skin, releasing damaging free-radicals that cause hyperpigmentation and wrinkling. An SPF 30 should be your starting point, and SHISEIDO Urban Environment UV Protection Cream SPF is a great all-rounder, providing hydration whilst protecting from harmful UV rays. It also makes a great base for foundation.
Up Your Antioxidants
It's not just the sun we need to safeguard our skin from, but also the environment. The environment can deplete levels of stored antioxidants in the skin, causing inflammation that can lead to fine lines and wrinkles. SHISEIDO Future Solution LX Superior Radiance Serum is like your skin's under armor, reinforcing it with potent antioxidants to strengthen against damage and brighten any dullness.
Invest in an Anti-Ager
Sometimes we just need targeted skincare that delivers on its claims, and SHISEIDO Benefiance Wrinkle Smoothing Cream does just that. Using an exclusive formula with ReNeura Technology+™, this cream helps the skin react to stimulation and enhances the reaction of the effective ingredients. ReNeura Technology+™, together with a pioneering KOMBU-Bounce Complex made from potent Japanese seaweed, helps increase the protein that targets lines and wrinkles.
Try Vitamin A
The rockstar of the anti-aging world, Vitamin A, or Retinol, is among the best-researched ingredients on the market. Not only does it support collagen production, but it also helps to lighten uneven skin tone and soften wrinkles. SHISEIDO Benefiance Pure Retinol Intensive Revitalizing Face Mask helps to support skin so it can appear fresh, bright and smooth.