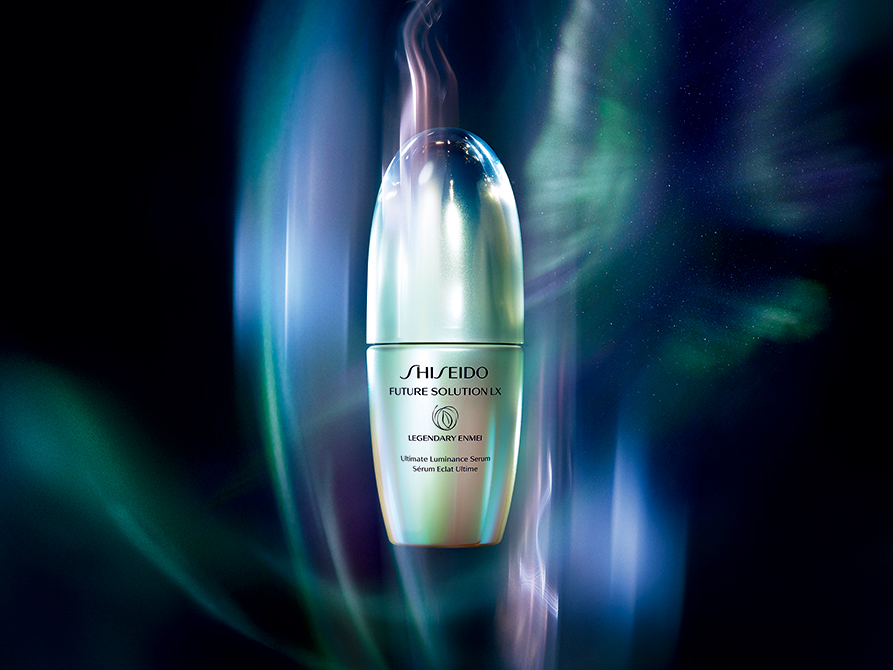 You wouldn't expect monks to be at the cutting edge of anti-aging skincare. But it was their use of skin regenerator herb Enmei that inspired one of the top anti-aging skincare solutions on beauty shelves today. According to an ancient Japanese legend, a Buddhist monk called Kukai used the obscure plant to help a sick traveler recover. To this day, the well-known health benefits of Enmei are renowned in Japan. Fittingly, when SHISEIDO was searching for the ultimate anti-aging plant to incorporate into a new skincare range, they foraged all over Japan for the Enmei herb, which they found at the foot of Mount Koya. The end result of this ancient legend and modern-day expedition?
The SHISEIDO Future Solutions LX range. Packed with cutting-edge technology and skin-friendly botanicals, and steeped in Japanese beauty heritage, it's no wonder that this cult classic anti aging collection is celebrating 10 years of topping skincare lists and keeping our skin looking fresh and luminous too.
The Beauty of Nature
Together with the special Enmei extract, SHISEIDO scientists paired two of the brand's high-tech ingredients—Skingenecell 1P and Vitamin C Ethyl II—with a host of traditional Japanese botanicals, such as Uji Green Tea Extract, a potent antioxidant that protects skin from UV damage; Hokkaido Angelica Root Extract, which helps prevent the breakdown of collagen and elastin; and skin-strengthening Oshima Sakura Leaf Extract from the leaves of the Oshima cherry blossoms, to create one anti-aging ingredient called Skingenecell Enmei.
Forever Young
Put simply, aging slows down the skin's regeneration process, meaning damage done to your skin—too much sun exposure for instance—will stay put for longer. Youthful skin, on the other hand, is virtually indestructible, staying smooth and plump because it constantly regenerates itself. Here's where Skingenecell Enmei technology helps to claim back the skin's regenerating abilities. By boosting Sirtuin 1, the longevity gene, and getting rid of SerpinB3, a protein that increases with age and is found in higher amounts in dry, damaged and stressed complexions, it makes skin stronger and more able to resist damage caused by environmental stressors such as dryness and strong UV rays.
A Starry Lineup
Whether you want to restore radiance or simply protect your skin for the future, there's no doubt what this lineup of hero products can do for your complexion, thanks to its cocktail of skin-saving technology. The fragile and often dehydrated skin around the eyes and lips mean the signs of aging often show up there first. The Eye and Lip Contour Regenerating Cream tackles dark circles and puffiness around the eyes, while smoothing those ultra-fine lip contour lines too. The Total Regenerating Cream exemplifies the meaning of beauty sleep. Packed with the highest concentration of the anti-aging active ingredient, Skingenecell Enmei, it helps boost the skin's regeneration processes, which habitually work double duty overnight. To improve your complexion, try the Intensive Contour Firming Serum. It revs up dull skin, enhances glow and helps highlight cheekbones without makeup, while Total Radiance Foundation imparts instant naturally luminous coverage while lifting and nourishing skin over time. And it's not just your face that can benefit from Future Solutions' restorative boost. Total Regenerating Body Cream helps soften and smooth fine lines on the décolletage that often appear with age. So, here's to 10 more years of glowing, radiant-looking skin!