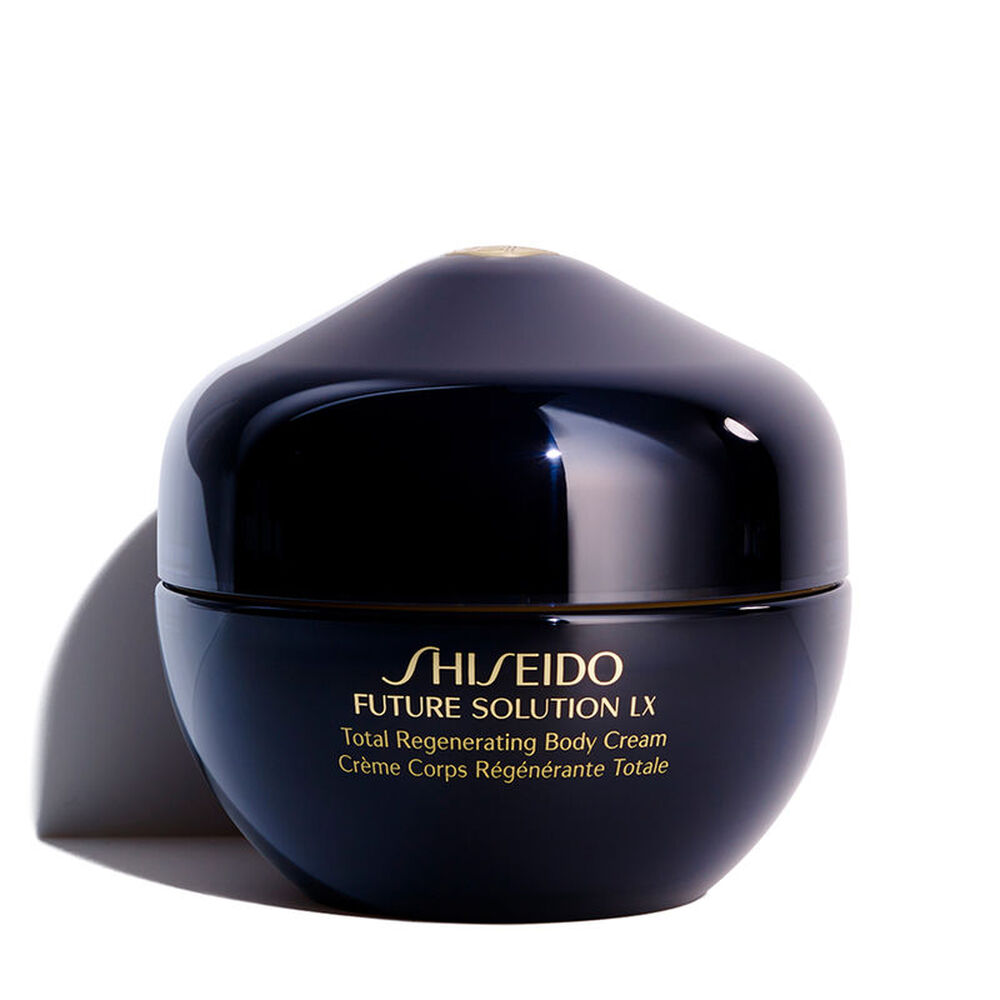 Image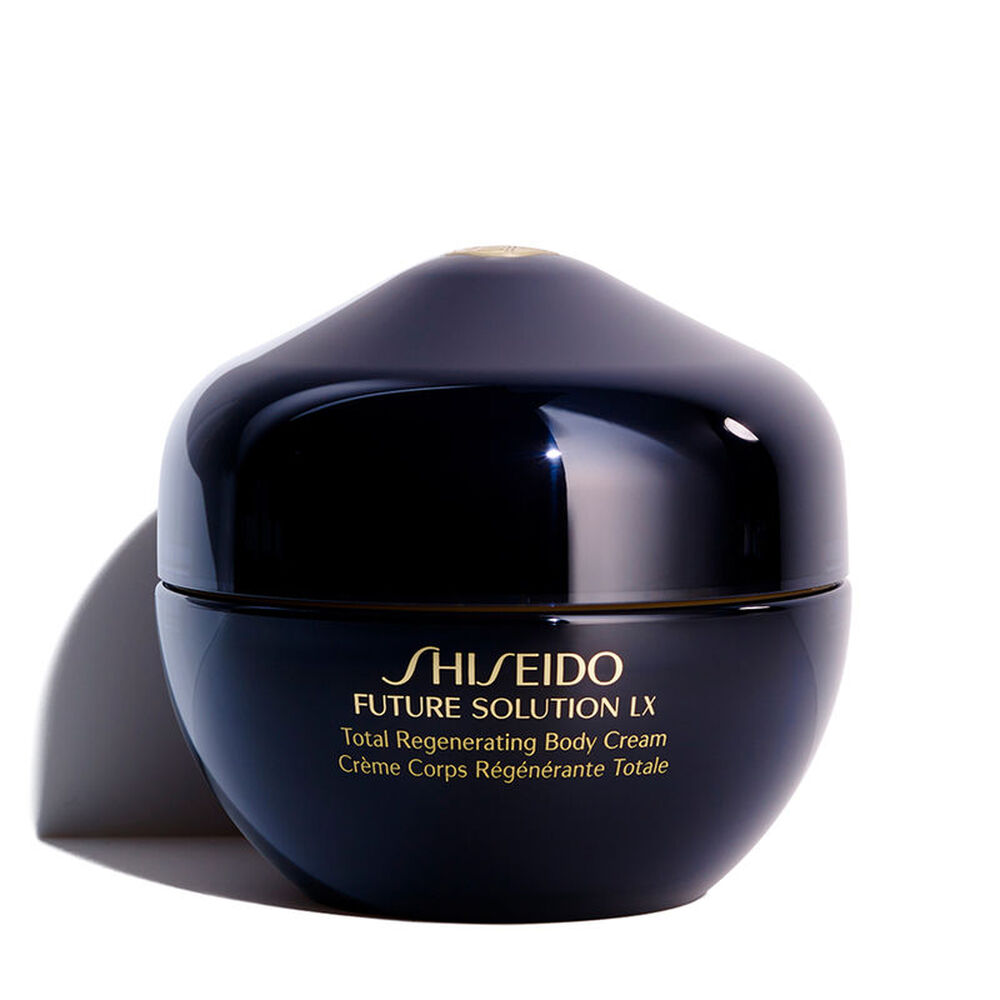 Zoom
Future Solution LX
Total Regenerating Body Cream
Sejak 1872, SHISEIDO telah bercita-cita untuk menciptakan kecantikan terus menerus

...
dan kemewahan dengan mengintegrasikan kearifan Jepang dengan penemuan ilmiah terbaru. Rasakan manfaat dari Skingenecell 1P yang membantu menyamarkan tanda-tanda penuaan dini. Kulit kering, rusak atau stres mengandung tingkat negatif yang tinggi, faktor ini disebut Serpin b3. Dengan cell-vitalizing technology, membantu menyamarkan garis halus diwajah serta membantu menjaga elastisitas kulit wajah. Future Solution LX diformulasikan dengan bahan natural complex yang dikombinasikan dengan Skingenecell 1P. Japanese Uji Green Tea Extract melindungi kulit dari kerusakan akibat proses oksidasi yang dapat memicu timbulnya tanda-tanda penuaan dini. Super Yeast Extract, collagen dan hyaluronic acid, membantu menjaga elastisitas kulit wajah. Rasakan manfaat yang menyegarkan dari tekstur dan parfumnya yang menyenangkan. Temukan perbedaan yang dapat dilihat sejak pemakaian pertama, Krim pelindung di siang hari yang melindungi kulit dari bahaya sinar UV, polusi, dan kulit kering serta membantu menyamarkan garis halus di wajah, bintik hitam dan warna kulit tidak merata. Menggabungkan ekstrak bunga alpine serta Gentiana urnula dengan Skingenecell 1P Shiseido. Formula ini memberikan perlindungan terhadap radikal bebas. Cashmere Touch Emulsion Technology untuk memberikan tampilan dewy serta tidak berminyak sehingga kulit terasa lembab dan lembut. Hybrid Anti-Pollution Powder membantu melindungi kulit dari polusi udara. Dapat digunakan pada wajah dan tubuh. SuperVeil-UV 360™technology.Water-resistant. Non-comedogenic.
Lebih detail
Details
/in/future-solution-lx-total-regenerating-body-cream-1011435210.html
EXPERIENCE A BEAUTY THAT TRANSCENDS TIME
10 YEARS OF THE DEEPEST REVERENCE AND RESPECT.
10 YEARS OF VITALITY BORN OF A JAPANESE TREASURE: THE ENMEI HERB.
10 YEARS OF REINFORCED LONGEVITY, RADIANCE AND RESILIENCE.

Prolong your
luminosity
Restore skin's youthful look. Our best-selling anti-aging skincare collection, Future Solution LX boasts SkingenecellEnmei Complex, a proprietary anti-aging ingredient that encourages the vitalizing forces and slows down the appearance of aging. The result: Smoother, softer, more radiant skin.